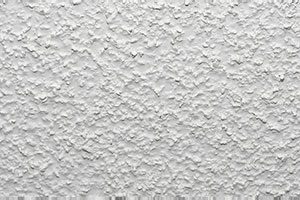 For popcorn ceiling removal in Las Vegas, contact Dream Construction Co. You've found your dream home, a lovely older house, with charm and character. The layout is perfect, the neighborhood is great, except the house has those ugly popcorn ceilings. Even the best DIY'ers would be smart to call in the professionals for this messy and potentially hazardous job.
Popcorn Ceiling – Should It Stay?
Popcorn ceilings got their start in the 1930s but became more popular in the 1950s to the 1980s. One reason they became so popular is that the textured treatment was easy to apply and hid many construction flaws. These ceilings are also called acoustic ceilings because they muffle sound which made them desirable in bedrooms and apartment buildings.
Or should it go?
Aside from the fact that they are outdated, popcorn ceilings are difficult to clean. This is why they were seldom used in kitchens and bathrooms. These highly textured ceilings are also troublesome to paint. They are not easy to repair if your roof were to leak or crack. You would end up having to retexture the entire ceiling. Popcorn ceilings also lower the resale value of the house.
Hidden Hazard
The main reason the popcorn ceiling should go is the potential for asbestos content. In the 1970s, it was discovered that asbestos was responsible for causing cancer and was restricted or banned from use altogether. As long as it remains undisturbed, the asbestos in popcorn ceilings is not considered harmful. However, if it crumbles or is damaged and becomes airborne, it presents a hazard. For this reason, it is important that popcorn ceiling removal is performed by the skilled professionals at Dream Construction Co.
Call In the Professionals
The advantages of hiring a company like Dream Construction to remove a textured ceiling are:
They have the proper equipment for the job.
Minimize the mess.
They can do the job quickly and efficiently, as compared to a DIY attempt.
They are trained to deal with the possible hazard of asbestos.
Make Your Dream Home Perfect.
Popcorn Ceiling Removal In Las Vegas
Contact Dream Construction for popcorn ceiling removal in Las Vegas. Don't let textured ceilings stop you from making your dream home everything you envision. Dream Construction Co will assist you in transforming those dated textured ceilings into homestyle elegance with efficiency and skill. Call us today to learn more.