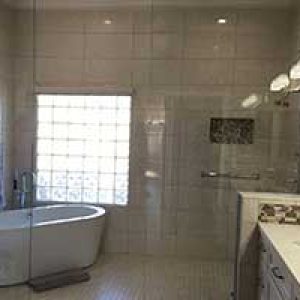 Our bathroom remodeling contractors design and create luxurious bathrooms to fit any homeowners' styles and needs in Las Vegas, NV. Whether you are updating your master bath or a smaller bathroom, Dream Construction can remodel your bathroom affordably and efficiently. Make your dream bathroom a reality.
Luxurious Bathroom Remodeling
Custom bathroom remodel builds are available to let you decide on space arrangements to fit your needs or aesthetic values best. Upgrading the fixtures improves the overall appearance, and we can make a small area look bigger by rearranging the room's floor plan. We put our expertise to work on each professional remodeling build from beginning to end.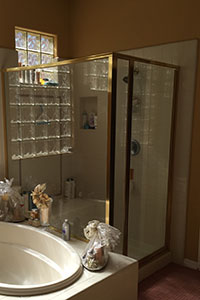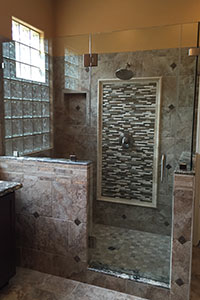 Custom Designs & Styles You Want
We can assist you in selecting the style that suits you best from a wide range of options. The sky is the limit when you choose custom bathroom remodeling with Dream Construction. You may be considering some of the following popular updates:
Sliding Door Installation
Swinging Shower Doors
A Glass Block Shower
Claw-Footed Tub
Unique Lighting Fixtures
Updated Sinks
Lighted Vanity
A Bathroom Remodel Done Right
A proper ventilation system can improve your entire house's air quality and longevity by exhausting moist warm air that can promote mold and mildew growth. Our bathroom remodeling plans keep safety and longevity in mind, and we can help with minor repairs like fixing leaks and restoring water-damaged areas. Some other potential safety features include:
Built-In Grab Bars
Chair-Height Toilets
Shower Benches & Chairs
Slip-Proof Floors & Mats
Anti-Scald Faucet Valves
Hand Held Shower Heads
Designed To Meet Your Needs
If you have found your permanent home, our bathroom remodeling contractors have 20 years of experience to help you find the right features to keep you comfortable and safe. Hidden tank toilets, handicap shower chairs and features for aging adults, convenient storage, and walk-in bathtubs are some possibilities you may want to consider.
Start Your Dream Bathroom Remodel In Las Vegas
Contact us today to talk about your professional bathroom remodeling in Las Vegas and request a free quote. We want to help you create the living space you've always wished for that will bring you many years of joy.