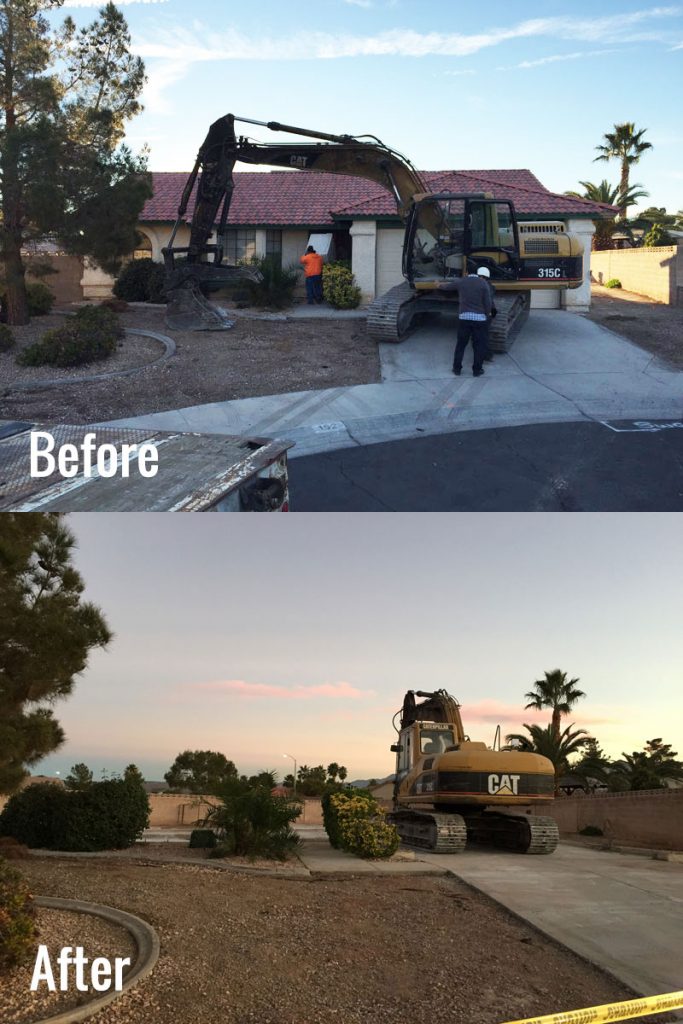 If you are doing a teardown or remodel of a building that is no longer safe to occupy, Dream Construction Co. is a local favorite for building demolition in Las Vegas. We are a fully licensed and insured demolition contractor. All of our work is conducted by experienced machine operators to ensure a safe demolition and complete customer satisfaction.
Building Demolition In Las Vegas
Perhaps you are planning to remodel one or many sections of your home or have decided to start anew by demolishing and rebuilding on a property that houses a preexisting structure. In either case, building demolition will be required to get your project under way. Demolition is no small undertaking, and having Dream Construction Co. on your side will help to streamline the process. We can handle all phases of the project, big and small, to ensure a result that meets with client approval.
Residential Demolition
Storms, fires, and years of neglect can all make an impact on a building and decrease its usability. Not only is an uninhabitable building a potential safety hazard and financial liability, but it also becomes a waste of valuable land. Residential demolition, in many cases, allows forward progress and possibly a brand new home built to your exact specifications.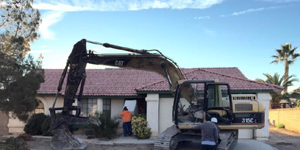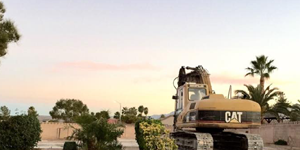 Sometimes the main house is perfectly livable but may contain a room or feature that requires some structural modifications. Whatever your goal, Dream Construction Co. believes in close-knit working relationships with our clients throughout each phase of every project.
Types Of Residential Demolition
In some cases, one may need – or want – to demolish an old antiquated home. In other instances, a homeowner may decide to proceed with a few mid-sized residential projects or upgrades that require building demolition experts. Some of these projects include things like:
Bathroom Demolition
Garage Demolition
Out-building Demolition
Swimming Pool Removal
Driveway Removal
Whatever the size and scope of your concept, be certain you are entrusting your residential demolition to contractors who are respected experts in their field – especially if you are retaining part of a connected structure.
Call The Las Vegas Demolition Experts
We bring over 20 years of construction experience to the table, and we continue to build upon our reputation by providing masterful craftsmanship for every project we take on. If you have a residential demolition job in the Las Vegas area, give us a call to see how we can help today.