Performing home repairs and remodels after an eviction can be an overwhelming and tedious project, and Dream Construction Co. excels in returning Las Vegas rentals to optimal condition. Often tenants can leave a property in disarray after being evicted. The initial shock experienced from witnessing the damage done to your property is overwhelming at best.
Anytime a property is placed on the rental market there is a chance that additional work may be required to restore the home after the renters vacate the property. When this happens, having a general contractor to perform repairs and any necessary remodeling can lift a tremendous weight from your shoulders. Dream Construction Co. can shoulder the weight of that burden for you.
Restoration From Top To Bottom
Knowing whether a remodel will be needed after an eviction, or anticipating what home repairs are necessary after a renter leaves, is virtually impossible to predict. The chances are high that at least some minor repairs will need to be made. Once the property has been properly cleaned, we can assess the level of damage and begin the restoration process from top to bottom. The list of services we provide to restore your investment property includes but is not limited to: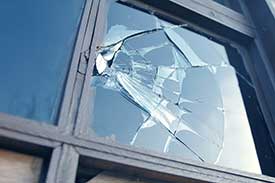 Carpet Replacement
Repainting
Plastering
Replacing Broken Windows
Repairing Floors
Fixing Leaks
Fixing Shingles
Drywall Patches
These are some of the most common repairs that we deal with on a regular basis. Our focus when repairing a property is to restore the home to the state in which it was prior to the tenant moving in.
Increase Your Property Value Through Remodeling
Although repair is an option, sometimes remodeling can be a perfect opportunity to increase the property value and to allow for higher rental rates. Remodeling also directly opens up the door for possible sale. Remodeling is technically classified as an improvement, which is any renovation that will add value to and extend the useable life of the property. Some common examples include:
Remodeling The Kitchen
Remodeling Bathrooms
Adding A New Roof
Installing Hardwood Floors
Room Additions
Adding New Windows & Doors
Whether you intend to repair and restore your property after an eviction, for future rental opportunities, or to increase overall property value to ensure a sale, the experienced craftsman at Dream Construction Co. can handle any restoration project you have in mind. For more information about the services for repair and remodeling services we offer, call Dream Construction Co. today.