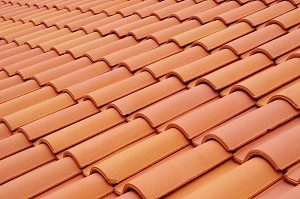 Dream Construction Co. of Las Vegas, NV provides you with reliable roofing installation and roofing repairs. We thrive on a reputation of quality craftsmanship. Let us show you how working with a professional roofing contractor can make this process go quickly and conveniently.
New Roofing or Roofing Repairs
Dream Construction Co. provides professional roofing inspections to determine exactly what you need. Many contractors will assume you need your entire roof repaired if you have any leaks, but often times a repair will suffice. Dream Construction Co. will inspect your roof, determine the extent of need and the necessary repairs and provide you with options and cost estimates for those options. Full replacement is not always necessary. With low roofs and closed in attic spaces, a roof inspection is more important than ever because roof leaks can go undetected for a significant amount of time which could lead to wood rot, moisture problems or mold.
When The Storms Come
Even newer roofs can sustain damage from a severe storm. If your roof has been affected by hail or winds, there's a chance we can repair the roof as necessary and spare you the expense of a full roof replacement. We can replace individual missing tiles or shingles, large areas or the entire roof. We expertly install new materials so the repair is seamless both in appearance and longevity. Call us for an inspection to determine if you have sustained damage. Don't wait! An early inspection by Dream Construction Co. will assist you in insurance reimbursements and will prevent a problem from going undetected.
Proper Roof Maintenance
Proper maintenance of your roof includes roof cleaning,  replacement of individual tiles or shingles that may have been weather damaged, maintaining caulking and waterproofing around skylights, vents and roof fans, flashing, cleaning gutters and replacing gutter hardware. A roof that is not well maintained can lead to further damage and could cause the need for expensive repairs.
Some of our maintenance services include:
leak repair
roof inspections
roof cleaning
waterproofing
shingle or tile repair
replace missing tiles
skylight repair
wind damage repair
Dream Construction Co. can provide you with an annual inspection and maintenance package to ensure the longevity of your roofing materials. Don't take the risk of climbing high ladders or your roof yourself. Leave the work to us, certified and safe working trained professionals.
Full Roof Replacement in Las Vegas
If you are ready for a full roof replacement, Dream Construction Co. in Las Vegas is the quality contractor you can trust. We will not leave your roof unfinished for days on end like many contractors do. We will replace your roof in a timely fashion and not expose you or your home to any risk. We work with many roofing materials including tile, metal, shingles and membrane. We can discuss the options, costs and benefits of each with you to help you make the most informed and economical decision for your unique situation.
For All Your Roofing Needs
Whether you are looking for one-time inspection, a routine inspection, maintenance, repair or full replacement, look no further than Dream Construction Co. in Las Vegas. We will take excellent care of your roof as well any other building needs. Call us today to get a quote or schedule an inspection.