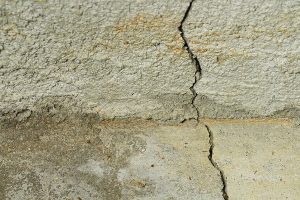 For quality foundation repair and installation throughout the Las Vegas valley, count on Dream Construction. Whether you are looking for a home foundation contractor to install your new home foundation or are in need of a professional foundation repair company, we can help. We specialize in building custom homes from the ground up. So, we look forward to making sure your house is on a firm, reliable, secure footing.
Foundation Installation For New Construction
Whether you are building a new home, adding a new home addition, or adding an outbuilding to your property, we can help you with slab foundation installation. We are a custom home builder that specializes in new home building and home additions. So, we are familiar with the types of properties, land grading techniques, and other processes that go into making sure your building gets the best start possible.
Home Foundation Repair
Sometimes you love your existing home but know there is just something wrong in a big way. Foundation damage isn't something you can ignore. It may show itself in little ways at first, but over time these small signs turn into significant, costly damages. Cracks in the foundation, foundation settling, and foundation upheaval all need professional attention. Some signs that there might be a problem with your home's foundation include:
Cracks In Floors, Ceilings, Or Walls
New Spaces Around Exterior Doors Or Windows
Doors And Windows That Stick Or Don't Latch
Sagging, Uneven Flooring
Don't Wait, Protect Your Investment
Many of these warning signs sound like the simple quirks of an older home. If your home, new or quite a few years in, needs foundation repairs, let us help. We want to make sure you still have many more years left in this structure that you've invested your time, money, and care into.
Serving You Throughout Las Vegas
At Dream Construction, we look forward to helping you secure your existing Las Vegas home or your brand-new one with professional foundation repair and installation. If you are building a new home, fixing up an older home, or adding on to a home, we can help.  Contact us today.