Our team has been helping local homeowners restore and rebuild their homes after suffering a catastrophic fire for many years. Whether you live in Henderson, the Lakes, or the Southern Highlands, we have the right contractors and knowledge ready to start cleaning up the mess and creating a plan to give you back your home.
Rapid Response Gets Your Life Back On Track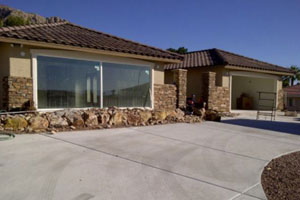 While the fire department managed to mitigate the damage, the smoke and water left behind will render your house inhabitable. Our fire damage team will rip out any materials that will support mold growth, eliminate lingering odors, and assist with the logistics of living through the restoration. We know exactly what must be done to protect your health while securing the property.
Board Ups
Damage Assessment
HEPA Air Filtration
Nuts To Bolts Reconstruction & Restoration
Complete Home Repair After A Fire
As a leading home builder and general contractor serving Las Vegas, we have the contacts and in-house services needed to tackle your fire restoration project. You don't need to worry about a thing–we've got it covered. Our crew includes various roles and responsibilities to meet your needs.
Plumbers
Electricians
Insulation
Painters
Carpenters
We help lower stress and minimize your need to source additional trades.
Addressing Smoke & Water Damage
During your damage assessment, we will help you determine what can be saved and replaced. We will coordinate with a certified cleaning service that will provide direction to save as much of your clothing, personal belongings, and valuables as possible.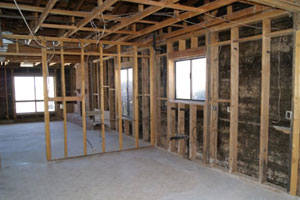 Meanwhile, we start the abatement procedures required to eliminate potential health and safety hazards around the property. You'll be able to breathe freely in your home once more.
Restore As It Was Or A Fresh New Design
Our home designers will happily sit with you to create a final vision for your restored property. Bring back your custom cabinetry or update your home with a contemporary twist in every room. From paint to flooring and bespoke finishes, we have your back.
Contact Dream Construction Co. Today
If you are in the greater Las Vegas area and suffered a home fire, don't wait to call us at Dream Construction Co. to begin the fire damage restoration process. We understand that a timely response is needed and will try to address your immediate needs as soon as possible.
You don't need to fix your home by yourself. We can make everything normal once more. Let us help you!