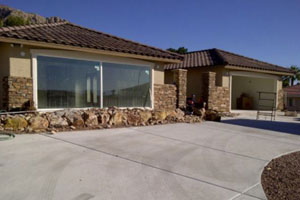 Where there is smoke, there is fire and Dream Construction Co. in Las Vegas can repair the devastating damage done by both to make your house your home once again. A fire can disrupt your entire life as well as that of your family, so it is imperative to start the cleanup and restoration process immediately. With over 20 years experience in the construction industry, Dream Construction Co. can return your property to its former condition quickly and with superior workmanship.
Fire Damage Cleanup
While firefighters try to avoid causing damage in the process of putting out fires, there will likely be some degree of impairment caused by water, foam or fire retardant. It is critical that this be dealt with immediately to prevent further damage to your home or business. Since the power is usually cut to avoid secondary fires from electrical sparks, it is important to get temporary power to the site for lighting and drying to deal with water damage and to prevent mold.
It is also imperative to secure the site to prevent electrical shock, falls, entrapment and other hazards associated with fire. Safety is our priority, and Dream Construction Co. has real world experience in assessing the site and erecting needed barriers in areas of concern.
Since cleaning is far less costly than replacement, our experienced professionals will begin the cleanup process immediately. This will include removing the harsh acids resulting from residual soot and moisture, and will aid in saving your structure from etching, discoloration, and corrosion. Our expert testing and restoration techniques will eradicate the pervasive odors that may permeate your carpet, drapes, and upholstery as a result of fire and smoke damage.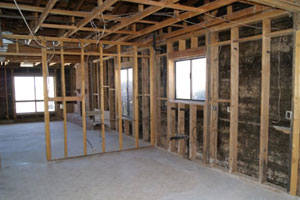 Other hazards, which may pose a potential respiratory risk and require remediation by qualified personnel, are asbestos, lead or other substances that have been disturbed by fire.
Rebuilding A Fire Damaged Home
If fire damage is extensive and the structural integrity cannot be saved, it may be necessary to demolish part of or your entire home and rebuild from the foundation up. As a general contractor in the greater Las Vegas area for over 20 years, Dream Construction Co. has extensive experience in all aspects home construction and remodeling. We enjoy a reputation for unsurpassed quality and customer service, and we will work with you and your insurance company to restore your home, as well as your peace of mind, after such a life-disrupting disaster.