Dream Construction is a premier contractor for kitchen remodeling in Las Vegas.  Our general contractors can make you love your kitchen again! We have spent years earning the respect of the Las Vegas community and the trust of our clients throughout Nevada. Our dedication and commitment to excellence in every facet of our business have resulted in a long list of satisfied clients. We would love to work with you to upgrade or remodel your kitchen to the exact specifications you desire.
10% Off Granite Counters
Looking to upgrade your counters?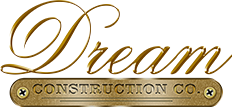 Call us to receive 10% off granite countertops for kitchens, bathrooms, and bars. This special is for online customers only; mention this special when you call.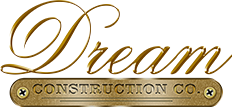 Create The Kitchen Of Your Dreams
Your home is where your family and friends get together to spend holidays, birthdays, celebrate baby showers, and anniversaries. A kitchen is a place where memories are created. Your dream kitchen remodel in Las Vegas should be trusted by a company that understands and appreciates its underlying value. We have been successfully managing kitchen remodels for homes in Las Vegas, Nevada for years. We know that to provide the level of service that our clients have come to expect, we have to give our all in each new project.
A Kitchen Remodel That Meets Your Vision
Our goal is to help turn your kitchen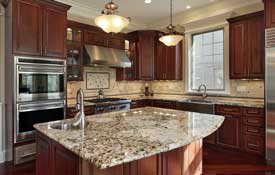 dreams into reality. Kitchen remodeling is a big deal. The contractor you choose to work with is one of the most important decisions you will make regarding this type of renovation.
Our remodeling contractors respect our client's suggestions and welcome your input. Each homeowner has particular needs, ideas, expectations, and budgetary constraints. This individuality requires that we maintain a certain level of flexibility to accommodate different tastes. Your kitchen remodel can consist of just a few changes here and there to update your look or a complete makeover to finally give you the kitchen of your dreams.
Consider some of the following popular kitchen remodel options:
Stylish Sinks
Recessed Lighting
Upgraded Appliances
Unique Backsplashes
Pull Out Pantries
We make sure to consider the concerns, taste, and style of each homeowner when helping you plan your Las Vegas kitchen remodel. Working with a professional remodeling contractor like Dream Construction Co. is crucial for such a detail-oriented project.
Start Your Las Vegas Kitchen Remodel Project
Did you know that kitchens should be remodeled every 15-20 years to keep your house updated?  Dream Construction is the ideal choice for your custom kitchen remodeling project in Las Vegas. We cherish the creative spirit that goes into the revitalization of a room and look forward to putting our skills to work on your project. When Dream Construction is done with your kitchen remodel, you will have a clean, fresh and beautiful place your friends and family can gather.
If you are interested in kitchen remodeling or would like to request a consultation and estimate for your kitchen remodel in Las Vegas, then contact us today.